Webinar recording with Denis Paz Jiménez presenting Trufi's approach to community-based data collection and sustainable transport.
Be Like Sören: Volunteer for Trufi. There isn't a virtual corner in Trufi Association that doesn't have Sören's virtual fingerprints.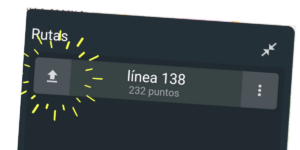 Regular Trufi App users can easily submit missing transport routes in Cochabamba. No OSM skills needed. See the feature in action.