For city governments and transport agencies in emerging markets, making informed decisions can be challenging without complete and open access to Transport Data from the entire transport network. Lack of transparency can hinder innovation, sustainability, and profitability.
With Trufi Transport Data Services, the map of the landscape changes. We integrate business processes with open data that is grounded in reality. We can create visual dashboards and insights for long-term transport planning as well as day-to-day operational use.
Our data is comprehensive, covering every mode, and accounting for the unique characteristics of each city. We combine the globally recognized GTFS format with other transport data sources to create insights on the transport needs of the city.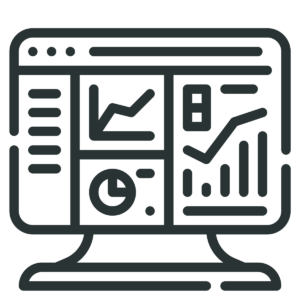 Open data developed by Trufi can play a vital role in driving positive societal impact from the transport sector: evaluating transport impact, identifying economic trends, or enriching consumer applications.
Transport Data Services
Data on transportation demand based on journey requests
Real time data
Data visualization development
Dashboards for transport authorities and agencies
Transport carbon emissions estimates
UX/UI design
User research
Contact Trufi About Transport Data Services